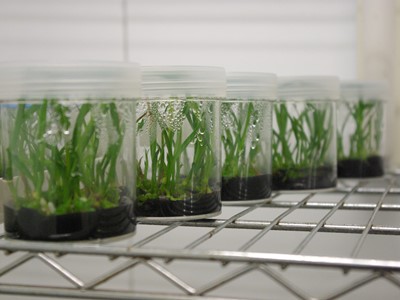 Our Laboratory - Greentec Propagation
Greentec Propagation Taranaki is a plant tissue culture laboratory that produces vegetable seed stock to support the primary production sector. Our focus is to provide New Zeland with a wide range of high quality plantlets for commercial growers.
Our fully equipped laboratory is suited for potato and kumara production however we are open to different plant species and cultivars.
We are an approved tissue culture laboratory with Potatoes New Zealand
Working in a sterile environment and under aseptic conditions, Greentec Propagation aims to propagate disease-free plant clones to fulfil all commercial orders.
Contact Us:-
Don Slater - Director Ph 027 222 5002
Email:-laboffice@greentecpropagation.co.nz
Website:-www.greentecpropagation.co.nz