Our Story
Slater's Orchids is a New Zealand family-owned business flourishing in the lush green region of Taranaki.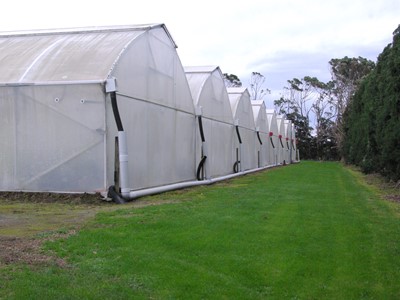 From humble beginnings
From humble beginnings in 1986, we now have a staff of 12 and greenhouses covering 9500 square metres of land at Bell Block, just north of New Plymouth.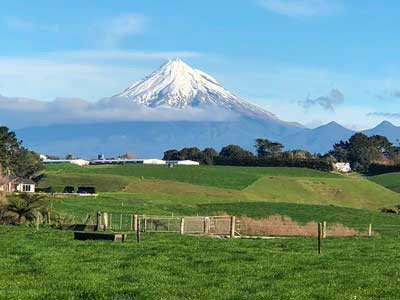 In the folds of Mt Taranaki
In the folds of Mt Taranaki, our nursery produces nearly 100,000 stems of cymbidium orchids from May to November each year.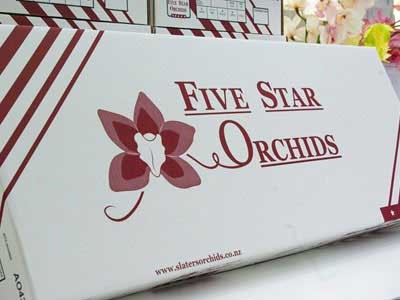 We sell NZ wide & Export globally
We export 80% of these extraordinary flowers to customers throughout the world, particularly to Japan, the United States, Netherlands and Australia. The rest are sold on the New Zealand market, to our Taranaki customers and in our nursery's own shop.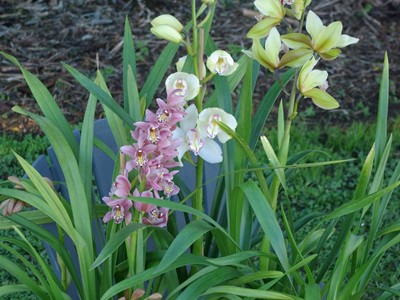 Care Of Potted Orchids
Potted orchids need a little more care. Plants your orchid in a pot filled with coarse potting mix for good air flow and free drainage such as pumice or bark. They like their roots to be tightly bound within the pot. In the summer Orchid plants will need to be sheltered from wind and rain and direct sunlight between late morning and mid afternoon. On extra hot days your cymbidiums will benefit from mistings. Expose your orchids to as much light as possible from late autumn through to winter to help the plants mature and harden. In winter its best to water early on fine sunny days so the plants can dry off before nightfall. Once your plants have finished flowering they can can be placed under a sheltered hedge until they spike again if not in a greenhouse. Finally remember to water your orchids and apply fertiliser and they will reward you well. NOTE: we only sell orchid plants from our nursery only - no courier service available.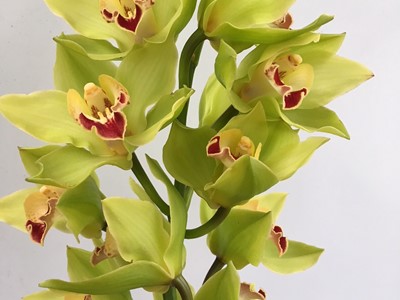 Care Of Cut Stem Orchids
They may look delicate, but cymbidium orchid stems are hardy with low-care needs. To ensure their longevity – three to four weeks and even longer – you'll need to do your bit. When placing in a vase, don't add too much water. Then, once a week, cut the ends of stems and change the water. Snip, water, done.
Ways to shop
Each year, we send over 9500 boxes of orchids around the world and throughout New Zealand. 
Customers can order boxes of orchids by contacting us via email or by phoning us.  You may also wish to visit our on-site shop at Bell Block, New Plymouth to select your beautiful orchids personally. Our staff are more than happy to help.
You can order boxes filled with stems of one colour, or a mixture of colours, and there are different grades of flowers offered at a price to suit you! The best spike in the nursery could be sold to the person next door – or end up on the other side of the world.